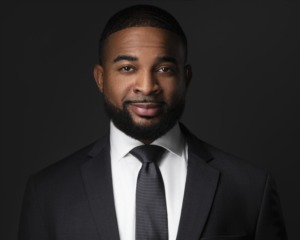 Marcus A. Sharpe
The enormous responsibility of leading my clients through one of the most important financial decisions of their lives is not lost on me. I recognize their trust in me, so I strive daily to exceed their expectations. My services come with the care, communication, and meticulous attention to detail you require to satisfy your real estate needs within the Las Vegas Valley.
 Throughout my 15 years of active duty military service (Air Force & Space Force), I purchased three properties and convinced dozens of my wingmen to purchase their first home. I understand the feeling of buying in a town you never lived in or selling because you have to move away within 60 days. These experiences showed me the importance of helping others realize the value of homeownership.
 Leveraging the skills within the Khavari Group and the principles of Signature Real Estate Group, I will help you obtain the Las Vegas property of your dreams by focusing our strategy on your style, needs, and budget.